MTBC II KINO CONVERSION KIT SPECIAL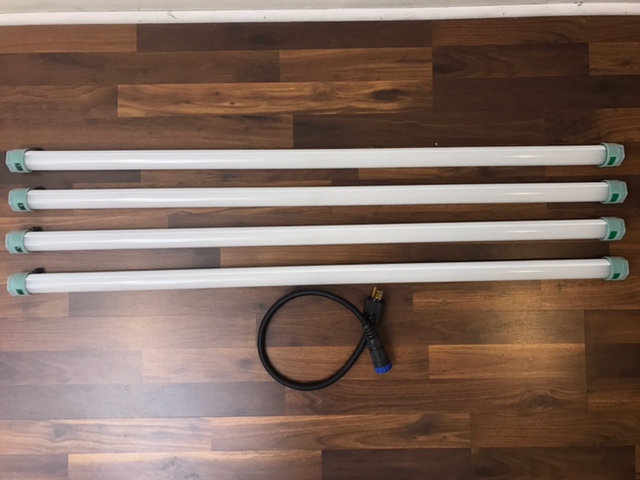 MTBC II Kino Conversion Kit. This conversion kit includes 4 of the MTBC II 450 Bi-Color tubes, and a 16pin-to-Edison Adapter. That is all that you will need to convert a 4×4 kino so that it can now be used with the Mac Tech Tubes. The MTBC II 450 LED Tubes can be controlled from 2700-6000K, and can be dimmed using a standard squeeze box. These operate on standard 120V AC; No ballast is required.

Utilizing a design familiar to lighting professionals, the Mac Tech LED conversion kit makes major improvements on an already integrated luminaire. Designed by professionals for professionals, Mac Tech LED is the budget and environment friendly production lighting choice.
$950.00 PLUS SHIPPING You Save $240!
This Special Includes: 4 x MTBC II 450 Bi Color Tubes and 1 x 16 Pin To Edison Adaptor
Product Video
Buy Now $950.00 PLUS SHIPPING You Save $240!